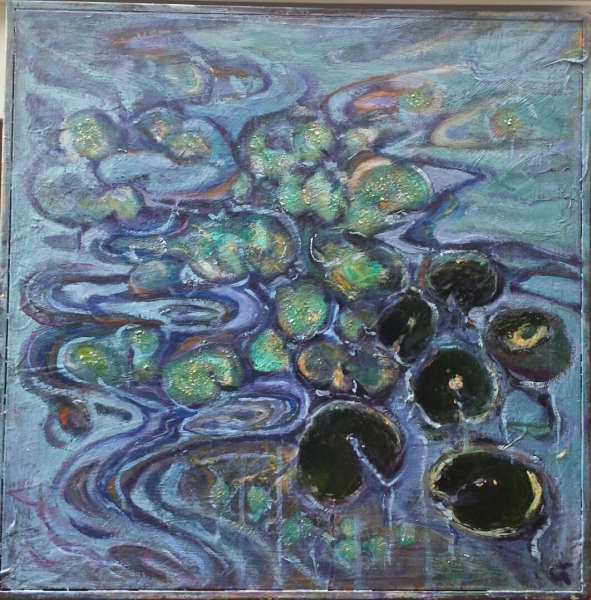 Finding Flow
Mixed, 20x20 (framed: 20x20)
Mixed on board. 20x20.
Inspiration
20x20" mixed media, this truly started as a Lesson in Play. It came from many layers. I wanted to capture the water lines that form from reflection and transparency.
Using Vitrail Glass Paint, iridescent gold, acrylics and finally water based oils to soften the end result, this painting represents to me that, how no matter what is mixed into it, you can always find a cohesive path.