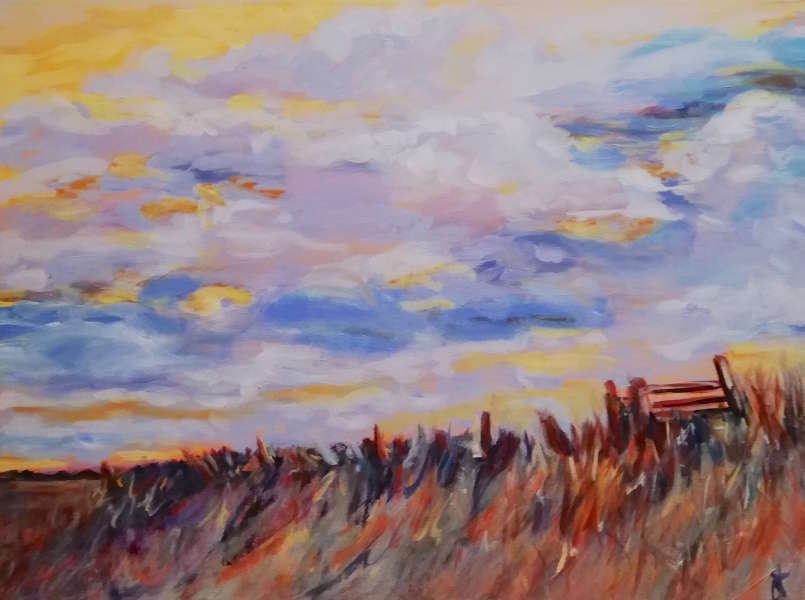 Country Roads
2018, acrylic, 18x24" (unframed), $350.00 CAD
Reworked painting 5 years later
original done in 2013 in John Anderson workshop on colour theory in complementary hues.
Was originally very red.
Inspiration
Wanted a feeling of easy, of home. I toned it down and added loose bold brushwork. Wanted to evoke the feeling of a warm breeze, open spaces and freedom.